The Footy Pups Academy lead the way in educational sports programmes for children in the early years foundation stage, year one and year two.
Our experienced Footy Pups coaches use themed games and stories to teach children in a unique, dynamic and engaging way; using the football as a fun, imaginative object such as a space rocket, pirate ship or even a super-fast car. Our children learn through play enhancing their core skills to run alongside the school's curriculum.
At Footy Pups we believe every child should receive a positive introduction to sport in order to increase their confidence and social skills, as well as developing their co-ordination, ball skills and encourage teamwork.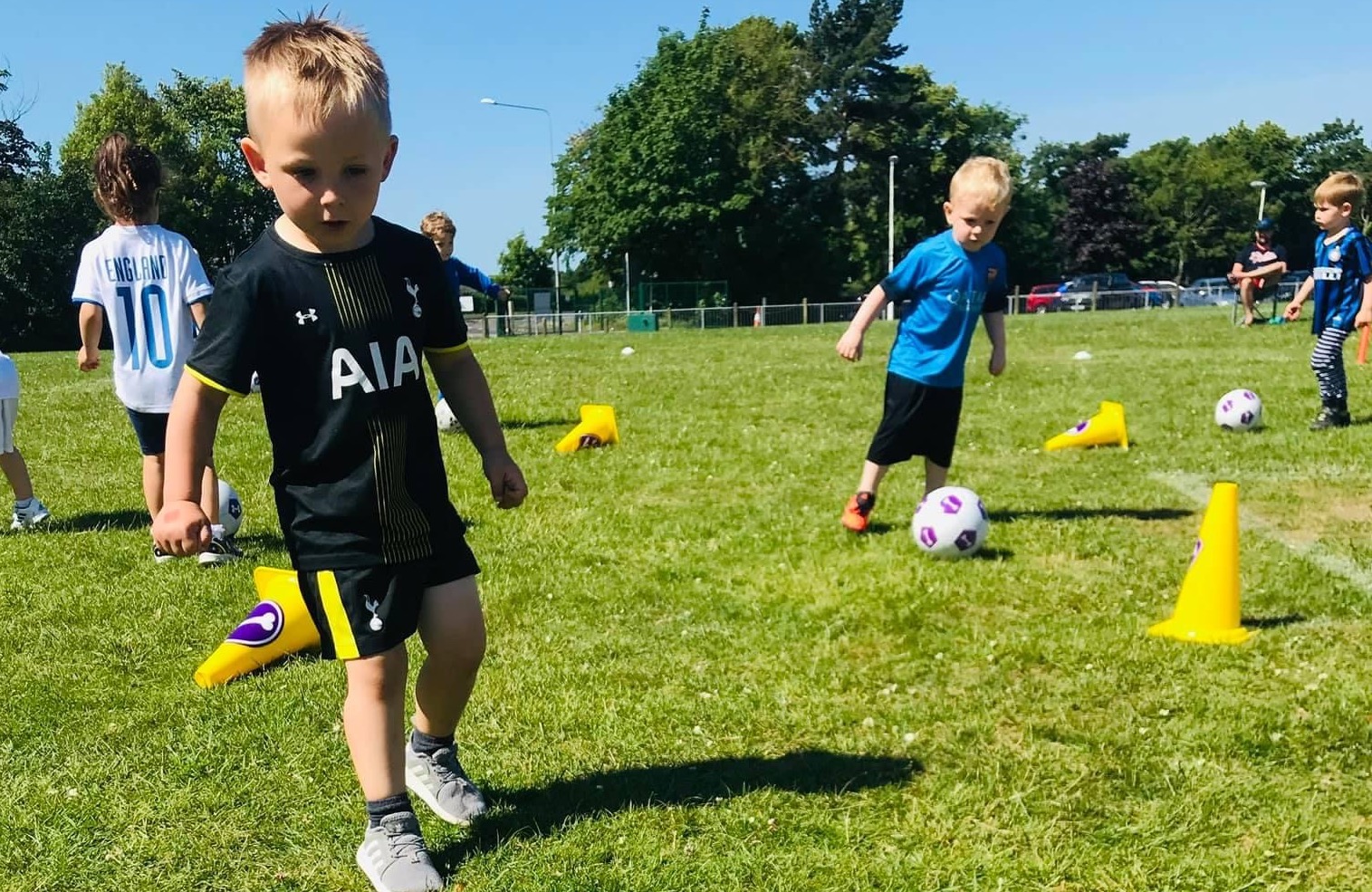 Early Years Foundation Stage:
Our Mini Pups classes focus on developing fundamental motor skills and basic movements such as running, jumping, throwing and kicking using specially designed themed games in fun age appropriate environment to help their confidence grow.
Children will be exposed to colour, numbers, shapes, and basic problem solving activities creating strong building blocks for future educational and sporting growth.
Year One:
Boys and girls in our Mighty Pups group work independently with their coach to move in a variety of ways with greater confidence and control. Our Mighty Pups love to learn and through fun themed games and challenges, children develop co-ordination, ball manipulation, team work and social interaction.
Year Two:
Children in our Mega Pups group work on mastering the ball, ball control and team play, as well as taking part in our Mega Pups football challenges to further develop their technical ability. Basic 'rules of the game' and tactical elements are slowly introduced during small sided football matches.
Contact us
We are currently accepting schools and nurseries in Hastings, Rye, Bexhill, Battle and Eastbourne areas. If you would like to offer Footy Pups Academy sessions at your school or nursery, please email:  education@footypupsacademy.com and we will be happy to discuss your schools requirements with you. 
Alternatively if you would like to recommend your child's school and you think they would welcome us making contact please click the link below and fill out our simple 'recommend your school' form.
We look forward to hearing from you.